Wednesday
September 20th
12:00pm – 1:00pm EST
Topic: 5 Ways to Build Credibility When You Don't Have Experience
Join our upcoming webinar designed exclusively for young professionals seeking to establish credibility without extensive experience. In this engaging session, we'll explore five strategic methods to effectively build trust and credibility with your clients, as a young professional.
In a short hour, you will gain invaluable insights and actionable tips to navigate client relationships with confidence and authenticity. The five strategic methods you will learn in this webinar set the foundation of your professional brand and can be applied throughout your entire career.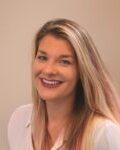 Kari Kohal
President, Career and Leadership Coach
American Risk Management Resources Network, LLC
Wednesday
May, 17th
12:00pm – 1:00pm EST
Topic: Water Intrusion and Mold Claims
The presentation will review weather events that can cause catastrophic water intrusions and regions we are seeing these events occur. Learners will explore topics including, water loss management, insurance considerations, and what to do when you find mold.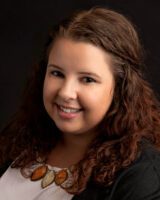 Rachel Paterno
Hillmann Consulting, LLC
Tuesday
March, 7th
12:00pm – 1:00pm EST
Topic: Pollution Claims Arising from Controlled Substance Releases
This presentation will focus on what methamphetamine and/or fentanyl claims look like from a "boots on the ground" perspective. Despite a decline in domestic production and/or clandestine labs, the dangers of methamphetamine and fentanyl residues left by drug users pose a serious concern. While inherently dangerous, these claim sites are easily managed and should not be burdensome when your service providers have the skills and training to manage them properly.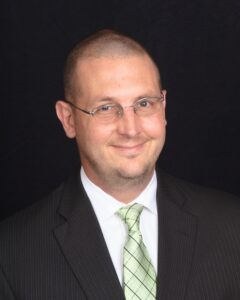 Phillip Ball
Trident Environmental, DIRECTOR OF NATIONAL SERVICES
Tuesday
November, 8th
12:00pm – 1:00pm EST
Topic: Hydraulic Fracturing and Production Fluid Losses
This presentation will focus on hydraulic fracturing and the associated environmental concerns, including produced water and an introduction to "TENORM". We discuss the typical impacts, strategies for remediation, and the common challenges associated with these types of losses. Real-life case studies will be reviewed.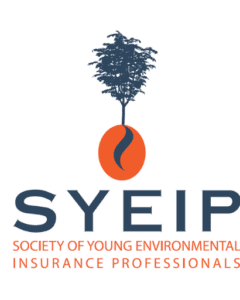 Jamie Miller
VERTEX Companies, PROJECT MANAGER,
Thursday
August, 18th
12:00pm – 1:00pm EST
Topic: Environmental Loss Control
Please join Courtney Ciapciak and Lauri Fern Glinsky from VERTEX as they discuss the nature of environmental loss control and how it can support underwriting for site pollution liability coverage. The presentation will cover common environmental red flags, how risks are evaluated, understanding pollution conditions, and typical environmental exposures.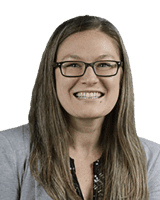 Courtney Ciapciak
VERTEX, SENIOR PROJECT MANAGER, ENVIRONMENTAL INSURANCE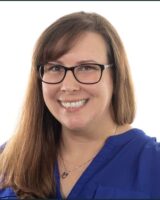 Lauri Fern Glinsky
VERTEX, SENIOR PROJECT MANAGER, ENVIRONMENTAL INSURANCE
Monday
May, 9th
1:00pm – 2:00pm EST
Topic: Discharges From Residential Heating Oil Systems
This presentation will focus on the potential risks of residential heating oil tanks and claims as a result of discharges from these heating oil systems. We will cover establishing compliance objectives in the event of a discharge, potential remedial response action options, measuring the effectiveness of remedial methods, and assisting insured parties with pursuing alternate funding.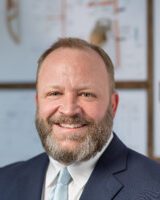 Matt Martello, MS, LSRP, CHMM
Director, Environmental Engineering Service
Trident Environmental Service
Wednesday, February, 16th
12:00pm – 1:00pm EST
Topic: PFAS: Understanding the Basics for Risk Management Decision Making
In a sea of headlines about various emerging contaminants, only one really stands out as being as being a significant and cross-cutting current risk that requires everyone's attention who operates in the world of risk management. You have undoubtedly heard the hype around polyfluorinated alkyl substances (PFAS), but make sure you understand the basic facts and science in order to make informed evaluations and smart decisions.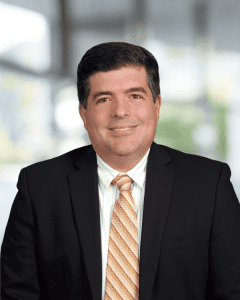 Adam Love, Ph.D
Senior Project Manager
Roux Associates
Thursday, November 4th
12:00pm – 1:00pm EST
Topic: Asbestos Contamination Claims
This presentation is about asbestos contamination insurance claims with a focus on property damage and cleanup. We will discuss common pollution events, potential causes of asbestos disturbance, and investigation techniques to determines the source and timing of a release. We will review the current industry standards and remedial strategies for decontamination and present several case studies. There will be time for questions and answers.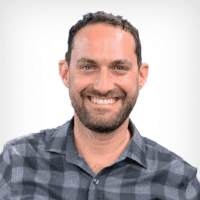 Mark Martin, CIE
Senior Project Manager
The Vertex Companies
Wednesday, June 23rd
1:00pm – 2:00pm EST
Topic: Site Remediation Basics
Join SYEIP for its June Lunch and Learn about Site Remediation Basics with Matt Martello of Trident Environmental.
This webinar will review the WHO, WHAT, WHEN, WHERE, WHY, and HOW in the site remediation process!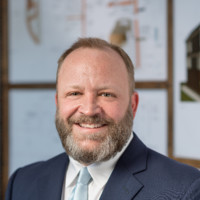 Matt Martello
Director of Environmental Engineering,
Trident Environmental
Thursday, April 22nd
3:00pm – 4:00pm CST
Topic: Round Table Career Advice and Insights
SYEIP Networking Round Table will include 3 panelists who will speak about their careers in environmental insurance offering advice and insight. Each panelist will have 10 minutes to speak about their career and provide advice to young professionals. We will conclude with a Q&A from the group.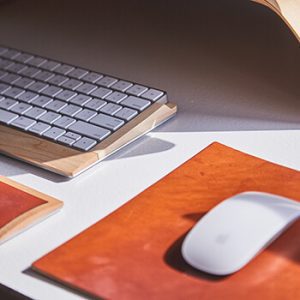 Panelists
Michelle Dudek – Chief Underwriting Officer at AIG Environmental
John O'Brien – Head of environmental at Ascot
Larry Falbe – Environmental attorney at Miller Canfield
Dustin Helmenstine
Wednesday, February 10th
1:00 pm EST
Topic: Redevelopment
The presentation will focus on redevelopment sites that have an environmental component associated with the presence of hazardous substances, pollutants, or contaminants. We will discuss the major stakeholders involved in redevelopment, the risks, and lessons learned from environmental claims and underwriting support on redevelopment sites
UPCOMING DATES
More Details on Topics and how to register to come!
Pollution Claims Arising from Controlled Substance Releases – March 7 at 12pm ESTMold and Water Intrusion Claims – May 10thChemical Fire Claim Management – July 12th.